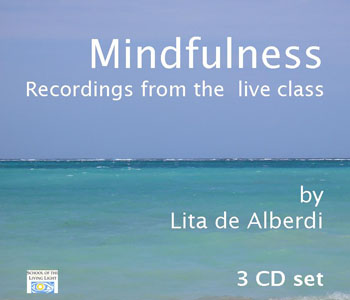 What is mindfulness training? Mindfulness is about being present in the moment. A concept that is a fundamental part of meditation. Mindfulness however does not require any religious commitment, it uses the practices and techniques of meditation brought bang up to date for the Western practitioner.
Mindfulness has proved practical and useful in a variety of ways, for example in pain management, in stress reductions and in relaxation. Mindfulness can help to develop a more positive world view and thus combat depression.
No previous experience of meditation is needed to learn these techniques. Your set of meditations were all recorded live with a class. You will hear class discussions as they occurred live, bringing up challenges and insights for the participants in the group as well as talks given during the classes addressing the issues raised.
Download the set of tracks £27.95
email marcodealberdi29@gmail.com to order your download