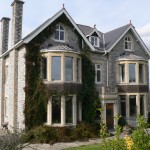 Tthe School of the Living Light was founded in 1993 to assist in bringing the new Light frequencies fully into the earth plane to harmonise with the shift of consciousness which is presently taking place for humanity. This shift in consciousness has led to an increased awareness of the importance of taking responsibility for our own mental, emotional, physical and spiritual health.
The courses offered through the School were all focused on spiritual health and development through working with light to create a life that is more spiritually aware and full of joy and abundance.
Now meetings are by invitation only as Lita has retired from teaching.
You can still obtain a very wide range of meditations as downloads through this website. Our products are all available through our Online Catalogue. click here for downloads
We are committed to the principles of social justice, spiritual values and environmental sustainability. We are holding a vision for a future where all beings are treated with integrity, where communities hold every person precious, where the earth herself is nurtured and honoured.
Hundreds of students have taken courses with the School, courses which have helped them to find their higher path. Many of them are now teaching the courses we offered and have trained with Lita to do so.