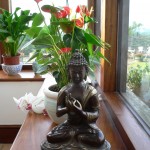 Developing the Compassionate Heart
So many of us are drawn to service, to helping others, in this lifetime. This service takes innumerable forms – healing, helping, supporting. This course is for those who want to deepen their practise of giving and receiving love and compassion in their every day lives as part of their spiritual practise and spiritual development.
We will examine what it really means to come from the heart and look at how we can sincerely do this.
We will spend time in deep meditation and contemplation together looking deep into our own hearts and minds.
We will study the energy of the Second Ray – the Ray of Love Wisdom and use that energy to transform our own way of Being.
We will look deeply into our own hearts and discover the joy of being, love and compassion.
We will consider how our own compassionate words, actions or thoughts can alleviate the suffering of others.
Our words can comfort others, can give others confidence and strength.
Our actions can assist others in so many ways – we can save lives and alleviate suffering.
Our thoughts can bring joy because thoughts lead to actions and words.
If we develop the compassionate heart within ourselves then we open the door to every thought, word and action bringing about miracles. Love is the greatest power in the Universe.
For love to be true love, it must contain compassion, joy and equanimity. For compassion to be true compassion, it has to have love, joy, and equanimity in it. True joy has to contain love, compassion, and joy in it. – Thich Nhat Hanh
This is a class for those who truly want to open their hearts and minds and Being to compassion.