These processes are designed to help with everyday problems. You do not need to be experienced in meditation to use these downloads.
Staying Calm & Centred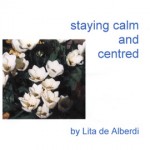 Learn how to find the peace within you and so stay steady and calm whatever life may bring. These powerful processes will assist you in becoming a steady source of light unaffected by the energies of those around. Learn to navigate calmly through the turbulent waters of life. A very popular and useful meditation process. 

Track 1: Staying calm and centred meditation.
Track 2: Some helpful advice, plus affirmations for a calm and centred life.
5.95

Embracing Change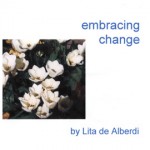 Facing changes as we grow can be a challenge. The gentle guided meditation 'Embracing Change' calls forth deep inner courage and love as you release any anxiety and open to change in safety. Take a higher perspective on what is happening, and see the new life opportunities that change can bring. Use the affirmations to call light to you and create your future in positive ways. 

Track 1: Embracing change meditation.
Track 2: Affirmations for embracing change, plus some helpful suggestions for moving forward.
5.95

Improving your health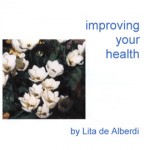 Use these processes when you are feeling unwell or when you want to work on creating the best level of health you can at this time. These effective techniques will help you to move through illness and create your optimum level of physical well being. 

Track 1: Healing Your Body meditation. Working with light can really help to stimulate the immune system and bring you back to feelings of well being.

Track 2: Affirmations for creating health. Use these to reprogram your subconscious to choose health.
5.95

Attracting Prosperity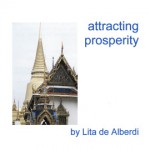 Many spiritual people find it hard to manifest all that they need to support them in their search for their higher path and higher purpose. 

Create a new vibration in your energy and become magnetic to opportunities for prosperity with the help of the angels of abundance. In the Temple of Prosperity learn how to release limitations to awaken your true prosperity potential. 

Track 1: Releasing limitations in the Temple of Prosperity. A deep level meditation to free you of inner blockages that hold you back from manifesting all that you need.

Track 2: Meditation to attract prosperity. Use this to attract the resources from the Universe that will support you on your special path of higher purpose and growth.
5.95

Getting to Sleep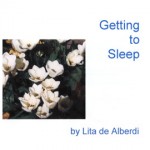 Learn how to relax and let go into sleep. Journey into relaxation and repose. Use this download when you have difficulty in going to sleep. 

Track 1: Advice and affirmations work at both the conscious and the subconscious level to increase your ability to get to sleep.

Track 2: Meditative process for inner peace, relaxation and calm. You can play this track when you go to bed to help you to relax into deep and refreshing sleep.
5.95