Developing Intuition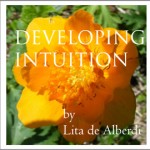 Two guided meditations to teach you how to find the intuition space that will enable you to find the answers you seek, make clear and empowering decisions and come from the heart and a place of truth.
Can you remember a time when you made a choice and then you absolutely 'knew' you had made the right one? How did you 'know'? It was that small voice inside that we call intuition. This process focuses on teaching you how to find that space where you can be in touch with your intuition and use it both for yourself and for others to guide your choices and decisions.
£7.95

Becoming Sensitive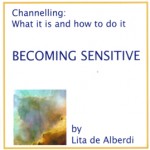 Track 1: Smiling to your body. A deeply healing, relaxing and enjoyable meditation to develop the qualities of self-love. Focusing on the body, give acceptance and warm, grateful love to your whole physical system for all it constantly does to support the gift of your life. 

Track 2: Sensing subtle energy. A practical meditation to develop your appreciation of other energies, such as the aura of energy around a plant or crystal. Notice, learn from and share many aspects of their different energies with joy and a sense of play.
£7.95

Using your Pendulum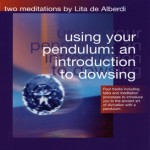 Sensitive people have used the pendulum as traditional tool for answering questions from a Higher Source. This introduction will start you off on a fascinating voyage of discovery. 

Four tracks begin with a short introductory talk about using the pendulum. This is followed by a meditative process to bring you to the state of focus and stillness needed to work with the pendulum, or indeed any divinatory device. 

After this a longer talk gives clear guidelines for using the pendulum, asking questions and how to work with integrity. Finally a meditation teaches you how to attune to your pendulum and being the lifelong connection with higher wisdom and higher guidance.
£5.95