From Lita's acclaimed guidebook 'Channelling: What it is and how to do it '
Ten wonderful guided processes which accompany the book
As a set, these meditations provide a complete process to lead you to connect with a high level guide. However each of the meditations can also be used at any time for many different life issues to help you to work with them as energy and create a higher reality for yourself by working with light.
You may buy the downloads separately or as a full set.  These processes are also available as a CD set or as individual CDs.
Becoming Love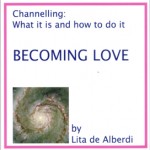 Side 1: Opening to Love. A rebalancing and healing meditation, working from the heart centre to express and to receive all the natural light and beauty within our hearts. Let the self dissolve into tenderness and experience the power of love. The perfect preparation for channelling as guides are filled with unconditional love.
Side 2: Focusing on a soul quality. This meditation gently teaches you to practice holding a focus and concentrating at will, staying centred and balanced, as you develop the soul qualities you choose. Learn to draw the soul qualities into your day-to-day life. For example, peace, serenity, self love, patience or courage. Love and trust are two important soul qualities to assist you in learning to channel a high level guide.
£7.95

Expanding who you are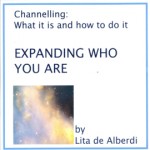 Track 1: Creating your bubble of light. The glowing energy field around you is your aura. Expand your aura to hold far greater energy and increased light as you build your connection to your soul and the higher realms. The guides connect to you through your soul and this meditation helps you to hold the increased light of the frequencies of your soul and your guide. 

Track 2: Expanding your aura. From a harmonious and healing place of deep relaxation, expand your consciousness to become magnetic to a higher level of experience. A meditation on filling with new and brighter light from the soul planes, and aligning with your soul's purpose.
£7.95

Becoming Sensitive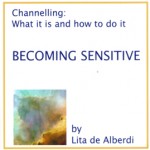 Track 1: Smiling to your body. A deeply healing, relaxing and enjoyable meditation to develop the qualities of self-love. Focusing on the body, give acceptance and warm, grateful love to your whole physical system for all it constantly does to support the gift of your life. 

Track 2: Sensing subtle energy. A practical meditation to develop your appreciation of other energies, such as the aura of energy around a plant or crystal. Notice, learn from and share many aspects of their different energies with joy and a sense of play.
£7.95

Clearing Negative Energy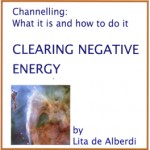 Track 1: Clearing your energy with the angels of purification. Every day we pick up energy that is not our own. Use this meditation to cleanse the aura, release all influences that do not contribute to your highest good, and stay clear and free. Once the aura is cleared, you can become more loving and radiant, open to your true joy. 

Track 2: Clearing the energy of your room. Angels and your guide help you to keep the energy of the place where you live at a very high level, filled with pure light and aligned to your highest purpose. Your connection with your guide is also strengthened.
£7.95

Connecting with your Guide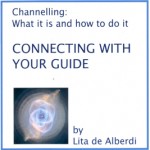 Track 1: Begin to align with the energy of your guide.
Track 2: To connect with your guide.

Lita's soothing and uplifting voice will lift you into wonderful spaces to prepare you to really experience the subtle energy of your guide. 

Say yes to the higher realms and greet your spirit guide in this wonderful pair of meditations.
£7.95