Angels are the extensions of the Divine within each person. The role of the angels is to serve you. The angels represent all that is good, true and beautiful, so if you are aligned with them you in turn can express your own loving, creative, prosperous, patient self, anchored in truth as you were originally created and meant to be.
Lita's beautiful meditations help you to make contact with the angelic realms and their pure and beautiful frequencies. All these downloadable  angelic meditations are also available on CD and are backed by Michael Hammer's beautiful Music.
Sound clip from Gifts from the Angels: meditation 2, Meeting your Guardian Angel
Gifts from the Angels
This set of  four downloads is from our best selling set of four full length uplifting meditations and we continue to have people contacting us to tell us how wonderful these processes are. An exquisitely beautiful set of four meditations, it is a gift from the Angels of Love and Light.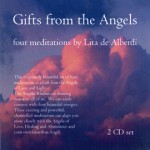 In the first meditation you are shown how to clear yourself of negative or unwanted influences in your energy fields. Then, in the second meditation you will be ready to meet your special Guardian Angel who has watched over you since birth. In the third guided meditation the Healing Angels bring the gift of healing your physical body with Angel Light. Finally, in the last meditation, you are transported to the Angelic Realms where you are showered with Angelic Gifts of love, joy and abundance.
Track 1: Clearing your energy with the Angels of Purification
Track 2: Meeting Your Guardian Angel
Track 3: Healing with The Angels
Track 4: Gifts from The Angels
£11.95
email marcodealberdi29@gmail.com to order your download
---
Crystal Angels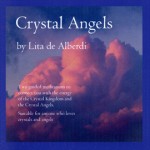 Two enchanting, guided meditations connect you with the energy of the Crystal Kingdom and the Crystal Angels. 

Track 1: Opening your Heart with the Crystal Master and the Crystal Devas. In this wonderful journey you meet a crystal master and play with the crystal Devas of the heart. 

Track 2: Journey to the Kingdom of Crystals and Clouds. Visit a magical kingdom of crystals where your chakras are charged with pure light energy to bring you radiant good health at all levels.
£7.95
email marcodealberdi29@gmail.com to order your download
---
Increasing your Personal Power with the Angels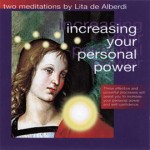 These effective and powerful meditations will show you how to increase your personal power, your self-confidence and your self esteem. 

Track 1: Contacting Your Personal Power with the Solar Angel. An inspiring angelic meditation to increase your ability to access your personal power and inner strength. 

Track 2: Increasing Your Confidence with Joy. Increase your self confidence and learn to value yourself joyously and easily.
£7.95
email marcodealberdi29@gmail.com to order your download
---
Attracting Love with the Angels
Open to love in your life now! Two gentle and beautiful meditations to assist you in opening to love.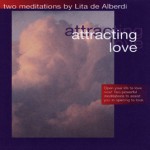 Track 1: Preparing to Receive Love. In this enchanting guided meditation the angels teach you to release anything that is holding you back from experiencing love in your life.

Track 2: Becoming Magnetic to Love. In this delightful meditation the angels of Love and Joy help you to become magnetic to an abundance of love in your life.
£7.95
email marcodealberdi29@gmail.com to order your download